Troubadour Suite
---
260€/night
Suite located on the 1st floor of the Corps de Logis (30 steps)
The suite comprises 2 en suite bedrooms:
– The Troubadour room will amaze you with its romantic medieval decor, ornate coffered ceiling, brightly-colored stained glass windows and Louis XIII king-size bed with columns.
– The Directoire room, with its twin period beds and late 18th-century furnishings, has beautiful wall paintings above the window, reminiscent of the antique Renaissance room that existed in the 15th century.
The bathroom is shared by both rooms.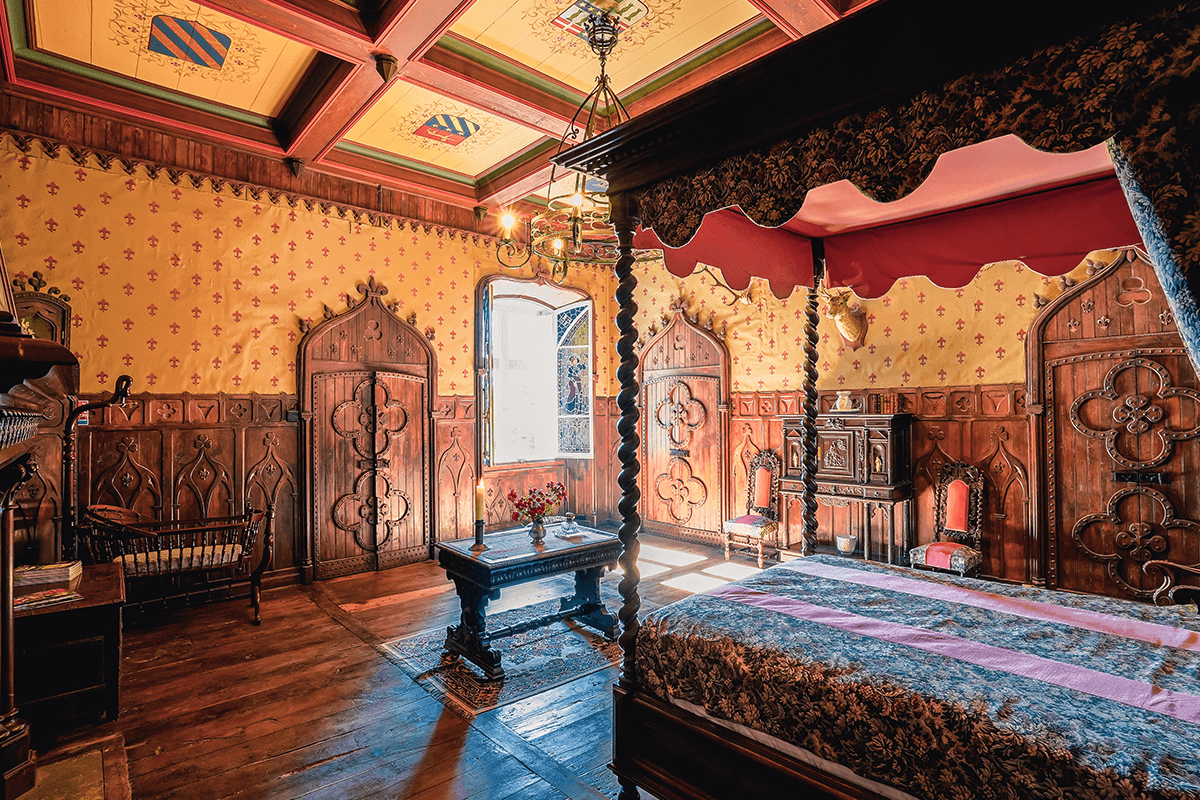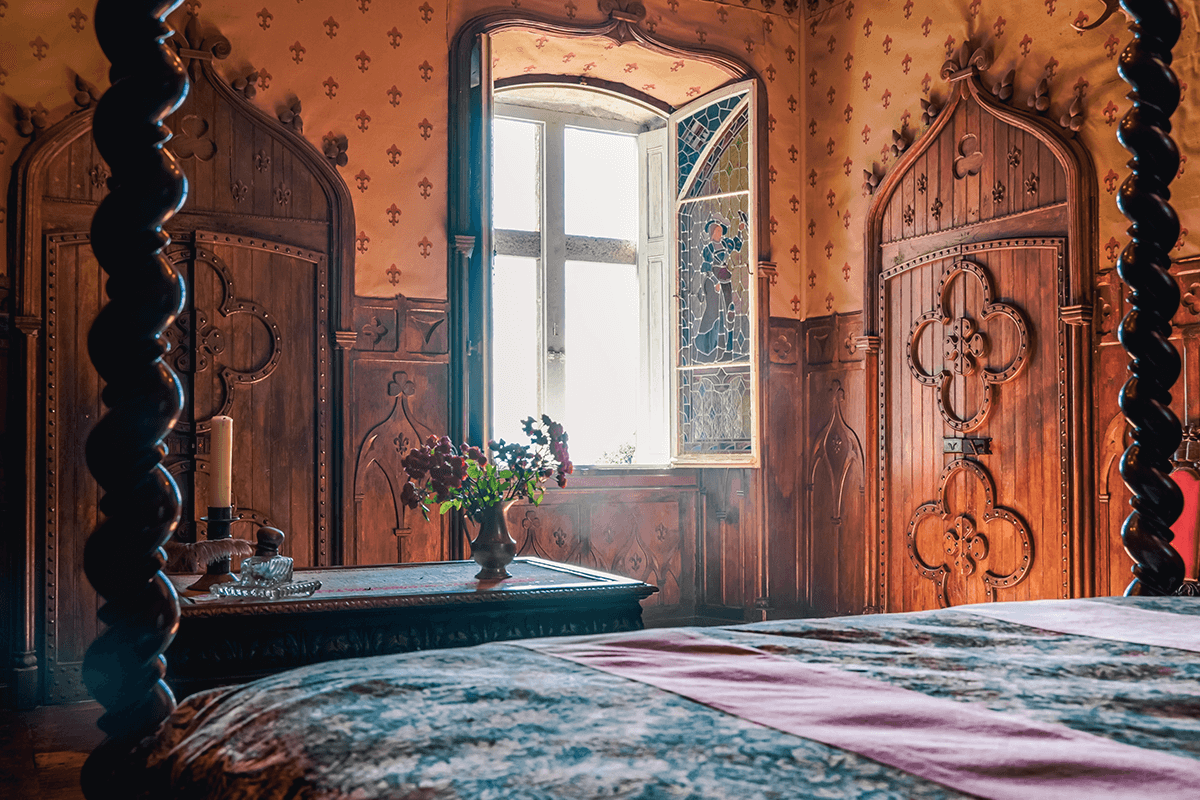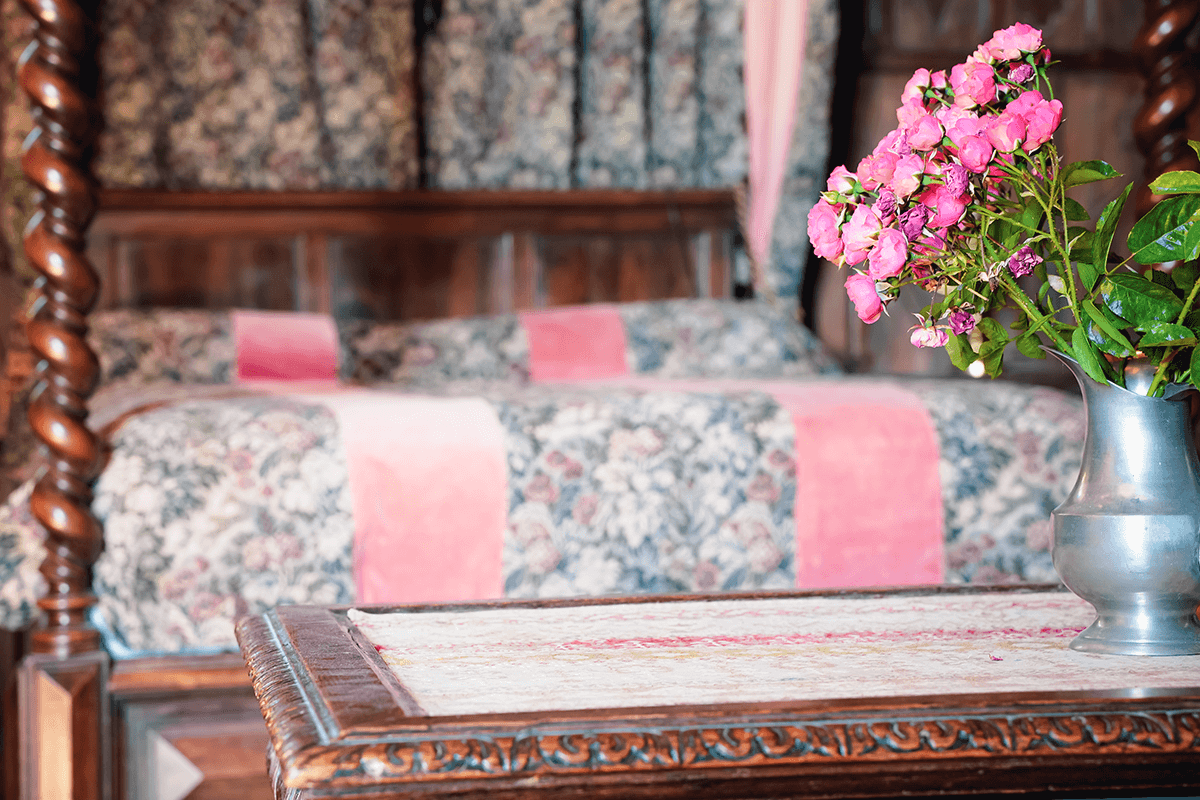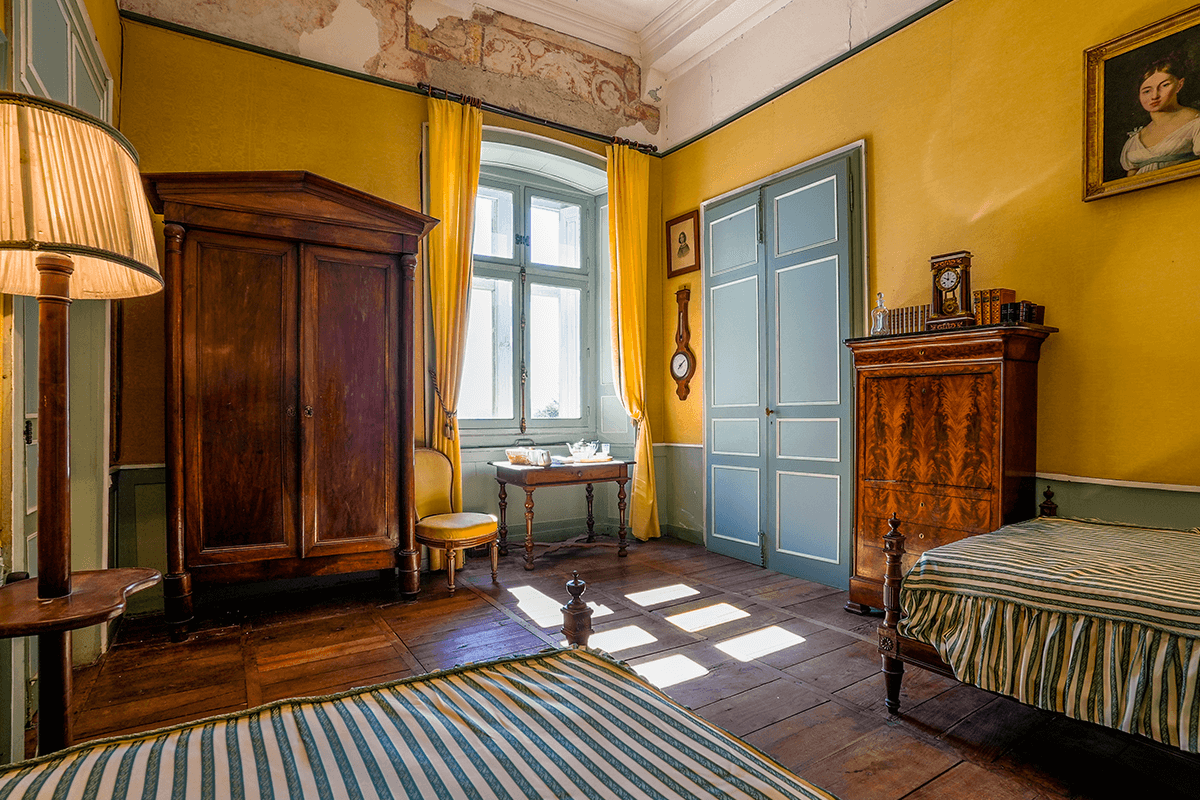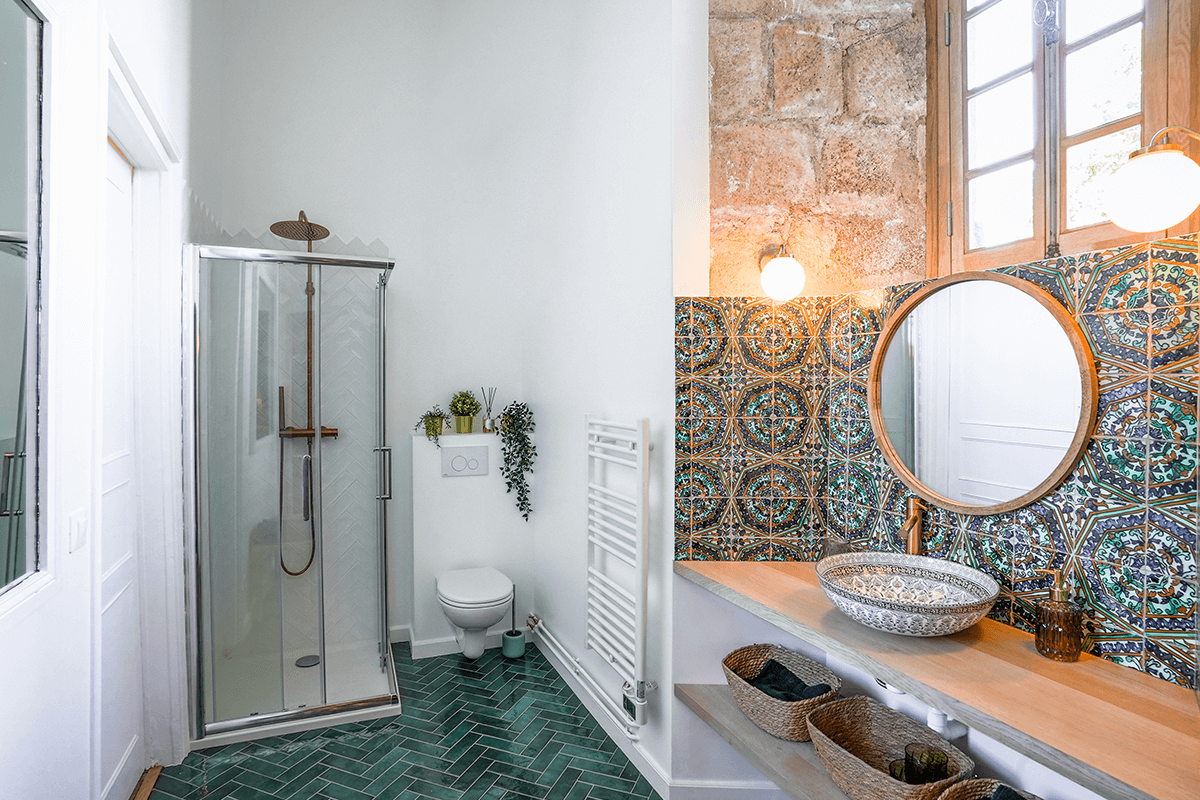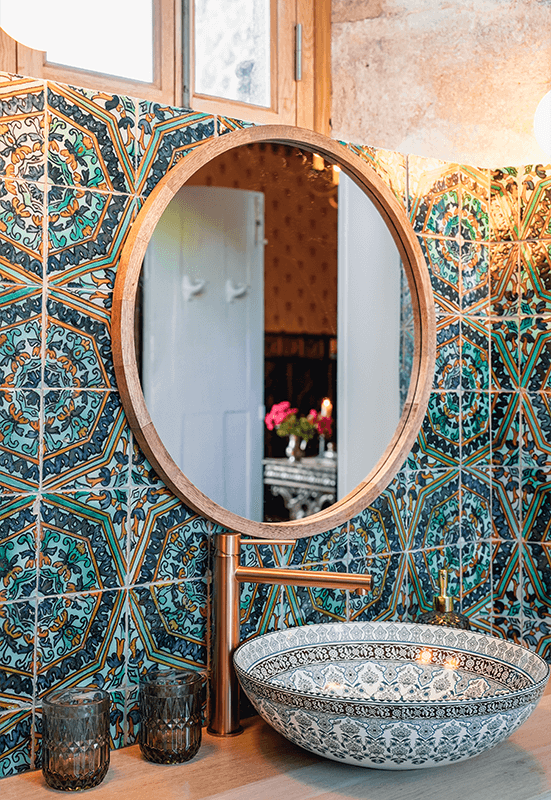 salledebaintroubadour-directoire11
salledebaintroubadour-directoire10